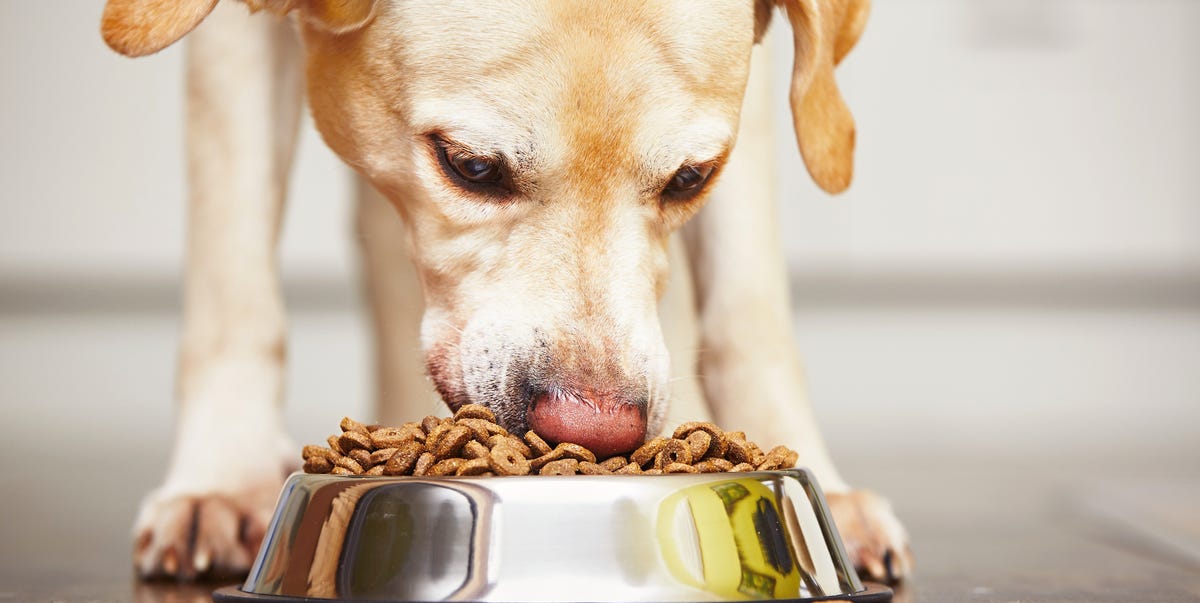 Where To Donate Pet Food Around the UK
Pet food banks provide a supply of free pet food to people in financial hardship, potentially helping prevent animals from being handed into rescue centres or simply abandoned.
"Sadly, since the start of the coronavirus pandemic we are seeing more families being unable to afford to provide for their pets," Alison Fletcher, who works on an RSPCA food bank in Lancashire, says.
"Many people are experiencing tough times at the moment and the last thing we want is for a loving owner to have to give up their companion and real source of comfort, so we set up this scheme in the hope that we could provide as much pet food as possible and keep families and their pets together."
While not every local area has a pet food bank, some supermarkets, pet charities and pet stores offer collection points for food, accessories and toys. When you head out to pick up your weekly supplies, it's worth seeing what you can pick up to help dogs and cats in need.
What can you donate to a pet food bank?
Most pet food banks (or collection points at local supermarkets) need a wide range of pet food that can be easily passed on. As well as food, it's always worth asking to see if the food banks are in need of accessories for animals, too. Some of the things you can drop off include:
Food pouches for both dogs, cats and smaller household pets
Dried biscuits/food
Tins of pet food
Pet accessories, such as warm beds and blankets during the winter months
Pet cleaning supplies, including pet shampoo
Small toys
Where can you find a local pet food bank?
If you are struggling to find one, some of the organisations and websites below are currently accepting donations. These include:
1. Your local Pets at Home store (you can either donate funds or drop items off, but do check with the store manager first).
2. The RSPCA Wimbledon, Wandsworth and Sutton Branch.
3. In Scotland, it's The Pet Food Bank.
4. Check social media pages, such as Facebook, to see whether anyone in your local area is collecting pet food to donate.
5. Keep an eye open for RSPCA collection bins in Tesco and Morrisons.
6. If it's specifically cat food you're looking to donate, Cats Protection has a list of the supermarkets accepting donations.
7. Donate easily via Pets of The Homeless.
Can you start your own food bank for pets?
If you're struggling to find a local food bank for pets, another alternative is to start your own. It will take time and planning, but it's not impossible. Spread the word on social media or in your local area, then start collecting donations and see if there are any pet owners in need of supplies.
Be cautious of the ongoing pandemic and try to minimise contact with as many people as little. If you're not sure how to go about creating your own food bank, it's always worth speaking to your local council for additional support.
Looking for some positivity? Get Country Living magazine posted through your letterbox every month. SUBSCRIBE NOW
Like this article? Sign up to our newsletter to get more articles like this delivered straight to your inbox.
This content is created and maintained by a third party, and imported onto this page to help users provide their email addresses. You may be able to find more information about this and similar content at piano.io
https://www.countryliving.com/uk/wildlife/pets/a35446643/food-banks-for-pets/