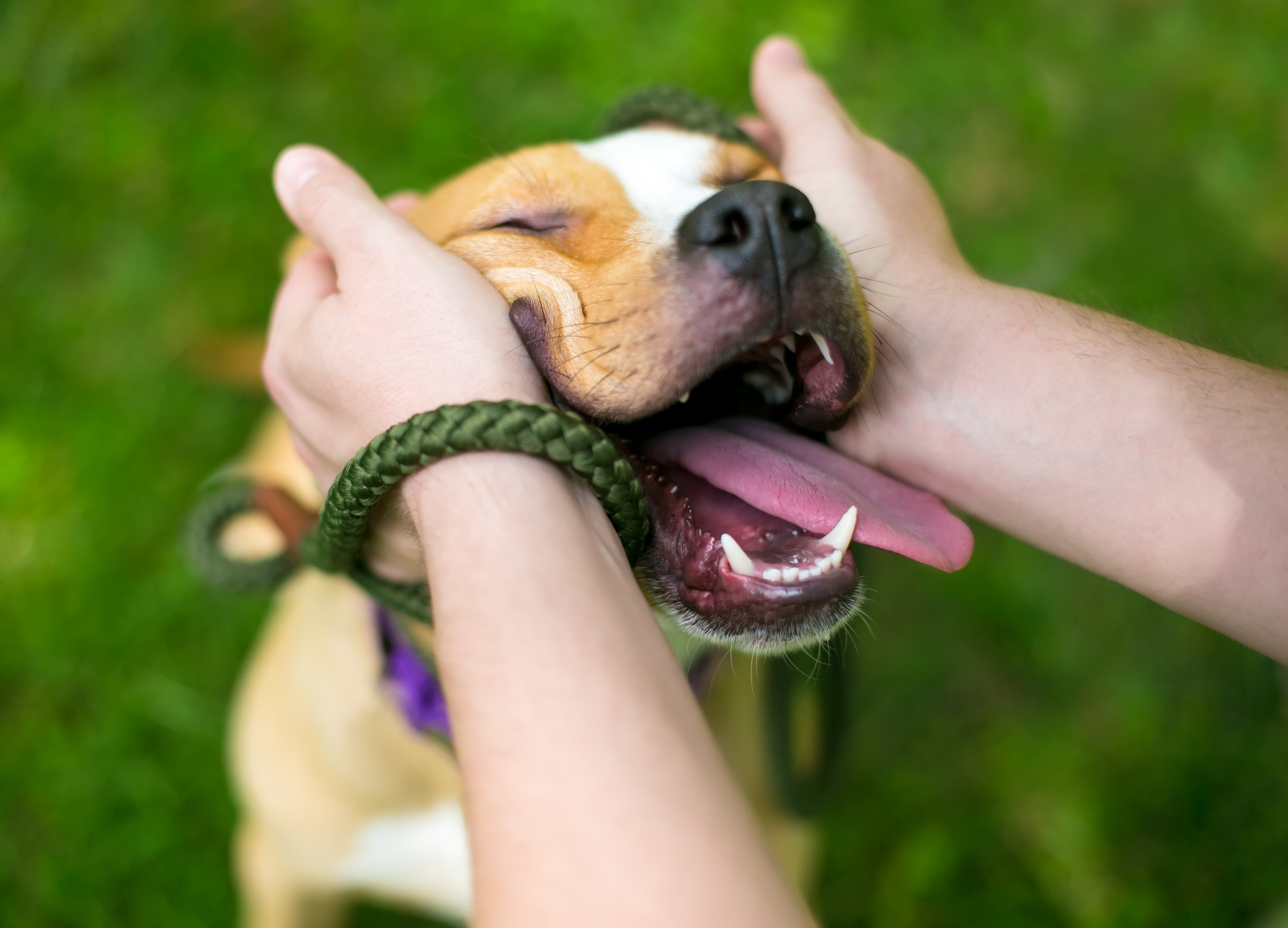 Watch as Dog 'No One Wanted' at Shelter Is Adopted in Heartwarming Clip
A rescue dog who "no one wanted" has melted hearts online after a clip of his reaction upon realizing he was being adopted went viral on social media.
In the viral video shared on TikTok on Sunday by his owner, with the username Pacoalleyesonmebcn, the American Staffordshire terrier can be seen sitting in his kennel, waiting to be adopted when he suddenly realizes that the couple is adopting him and he immediately starts jumping on his new parents.
The post comes with a caption that explains: "We decided to adopt a dog that no one wanted that was his reaction," and further down in the comments the owner explained that nobody wanted to adopt him because he has a "more energetic temperament" than other dogs.
Another video shared previously by the dog's owner pointed out that when the volunteers found the pup, he had been abandoned in "difficult conditions."
According to the American Society for the Prevention of Cruelty to Animals (ASPCA), approximately 3.1 million dogs enter U.S. animal shelters nationwide every year. Although the number of dogs entering U.S. shelters annually has declined from approximately 3.9 million in 2011 to 3.1 million.
About 710,000 dogs who enter shelters as strays are returned to their owners. Over 2 million shelter dogs are adopted per year.
Each year, about 390,000 shelter dogs are euthanized. The number of pets euthanized in U.S. shelters annually has declined from approximately 2.6 million in 2011, partially thanks to the increase in the percentage of animals adopted and those successfully returned to their owners.
The video quickly attracted animal lovers from across the platform, receiving over 4 million views and 482,100 likes in less than two days.
One user, hitman97232, commented: "Adopted dogs are very loyal because they know." And Adriana said: "I would never be able to go to a shelter and pick a dog. Just 1 dog. I would leave with all of them. I rescued my dog and cat from the street."
Another user, luli, pointed out: "Couldn't they at least put something, a little bed a little toy something in those [terrifying] little jail cells." mae1109e added: "imagine waiting for someone to adopt you. the dog is happy."
Melymel.__ said: "Awww he said omg I got a new dad." And taco de tuano wrote: "he tried to put on the leash by himself how cute." Arsee Aparicio Garci added: "awwwww pretty baby that emotion!!! God bless you for [adopting] that poor baby!!!!"
Another user, Minayah1626 said: "he's going to love you for as long as he lives." And Melissa Borstal added: "The way he is jumping [around] it's me! It's my turn! I have been chosen!!"
Newsweek reached out to Pacoalleyesonmebcn for comment. We could not verify the details of the case.
Do you have funny and adorable videos or pictures of your pet you want to share? Send them to [email protected] with some details about your best friend and they could appear in our Pet of the Week lineup.