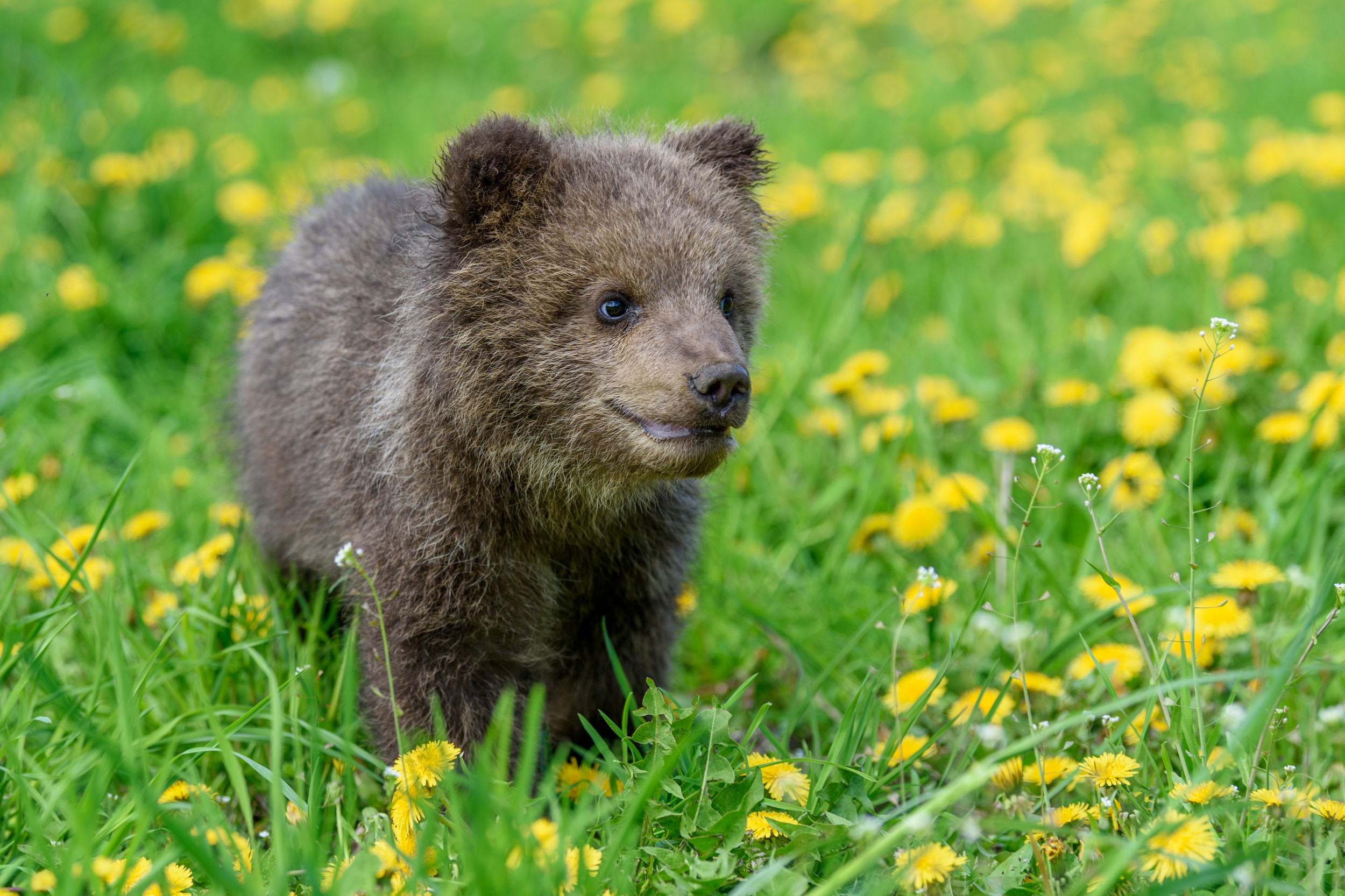 Orphaned Grizzly Bear Cub Befriends Polar Bear Cub at New Zoo Home
An orphaned grizzly bear cub from Alaska has found a new home, and a new best friend, in Detroit. Though the cubs have already endured so many hardships, fate has brought the pair together, and they seem happier than ever.
Polar bear cub Laerke was born at the Detroit Zoo in November 2020, the zoo said in a press release on Thursday. However, only two days after being born, she stopped moving. Zoo officials quickly transported her to the Ruth Roby Glancy Animal Health Complex, where she reportedly received "around-the-clock emergency care."
But when she finally recovered, her mother no longer recognized her.
"Suka is a great mother and very protective of Laerke's sister, Astra, but it's clear that she no longer recognizes Laerke as her cub," Scott Carter, chief life sciences officer for the Detroit Zoological Society (DZS) said. "Returning Laerke to her mother and sister is not an option for us."
Because social development is "critically important" for Laerke, the zoo needed to find a friend for her.
"There are no other polar bear cubs who we can bring here to live with her, so we reached out to state agencies that frequently must find homes for orphaned grizzly bear cubs," Carter said.
Luckily for Laerke, the zoo found Jebbie.
Jebbie was rescued by officials with the Alaska Department of Fish and Game in June. According to the release, the department received reports that a grizzly bear cub had been spotted wandering alone near a neighborhood in Tok, Alaska.
When they found him, officials determined that he was too young to survive on his own.
According to the National Wildlife Federation, grizzly bears tend to stay under the care of their mothers for two-to-three years.
So, Jebbie was taken to the Alaska Zoo in Anchorage, where he received immediate care.
He was then transferred to the Detroit Zoo, where he underwent a quarantine period, and an exam by DZS veterinarians before being introduced to Laerke. Thankfully, the two cubs hit it off.
"We're thrilled that we are able to give Jebbie sanctuary and provide a much-needed companion for Laerke," said Carter.
On Thursday, the Detroit Zoo posted a video to Facebook that shows the cubs running, playing and swimming in their enclosure. Already, the video has been viewed more than 23,000 times.
"There are so many wins here…successfully identifying and raising the polar bear cub when the mom was unable…finding a different approach by bringing in a grizzly cub for companionship…rescuing a grizzly cub…good job Detroit Zoo," exclaimed one commenter.
"What a beautiful and heartwarming story. A new beginning for a beautiful animal," said another.
"So adorable," added one commenter. "Thank you for saving them both!"
https://www.newsweek.com/orphaned-grizzly-bear-cub-befriends-polar-bear-cub-new-zoo-home-1632203