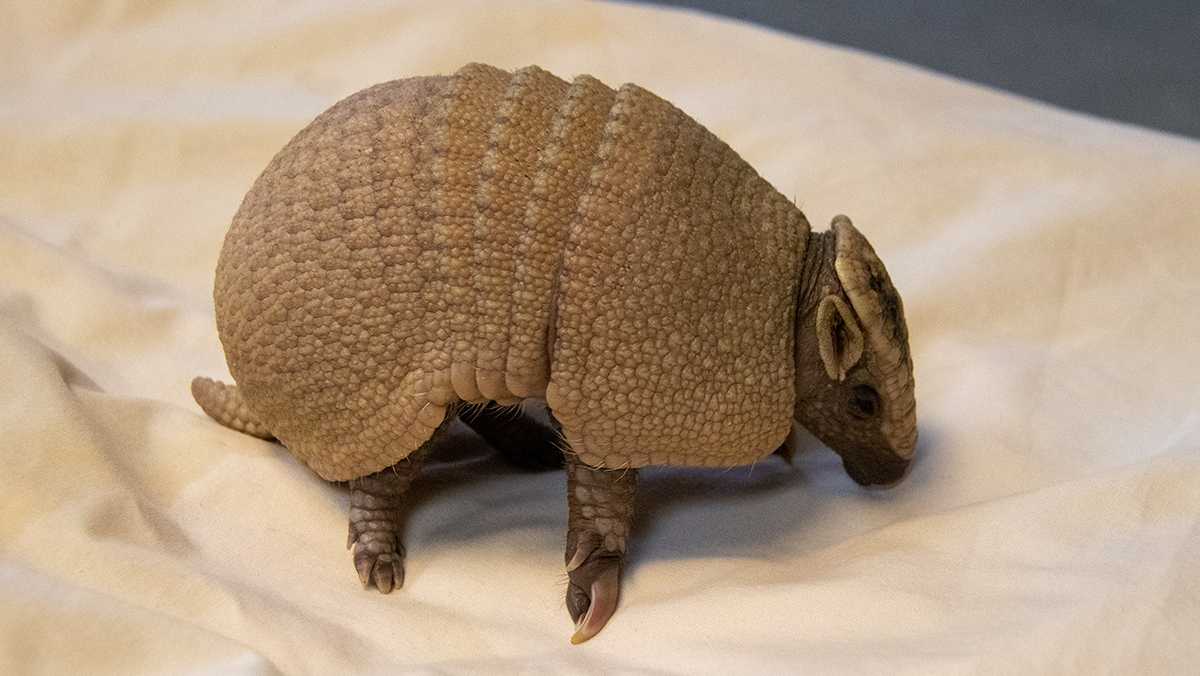 Lincoln Children's Zoo announces birth of an armadillo
SEE HER. AND There is A NEW Baby ARMADILLO AT THE LINCOLN CHILDREN'S ZOO. JIMMY WAS BORN ON FEBRUARY 1ST. HE NOW WEIGHS A Tiny Around A POUND. JIMMY AND HIS Mom FEARS WILL GO Back INTO THEI
Lincoln Kid's Zoo announces start of a new southern three-banded armadillo
Lincoln Children's Zoo announced the birth of a new armadillo.The male southern three-banded armadillo, named Jimmi, was born on Feb. 1 to mother, Fiz, and dad, Fez, according to the zoo.He is Fiz and Fez's 3rd infant born at the zoo. The zoo said Jimmi weighed 103 grams at two days outdated and now weighs a minimal additional than a pound."Our keepers do an incredible occupation caring for our animals and making a secure and nurturing ecosystem for them to give beginning and glimpse soon after their newborns in," Evan Killeen, Lincoln Children's Zoo CEO, claimed in a assertion. "Both mother and little one are balanced and flourishing and Jimmi is assembly each development milestone."The zoo mentioned the Jimmi stayed in the nest box with Fiz for the to start with month and after that, started off going for walks close to at evening.The zoo estimates Jimmi and Fiz will be on exhibit at the stop of April or early May, at the time Jimmi is completely weaned.Get the most up-to-date headlines from KETV NewsWatch 7
LINCOLN, Neb. —
Lincoln Children's Zoo announced the start of a new armadillo.
The male southern 3-banded armadillo, named Jimmi, was born on Feb. 1 to mother, Fiz, and father, Fez, according to the zoo.
He is Fiz and Fez's 3rd little one born at the zoo. The zoo claimed Jimmi weighed 103 grams at two days previous and now weighs a minor far more than a pound.
"Our keepers do an remarkable career caring for our animals and building a protected and nurturing ecosystem for them to give beginning and appear after their newborns in," Evan Killeen, Lincoln Children's Zoo CEO, said in a assertion. "Both mother and little one are balanced and thriving and Jimmi is meeting every growth milestone."
The zoo explained the Jimmi stayed in the nest box with Fiz for the initial thirty day period and following that, started off going for walks about at night time.
The zoo estimates Jimmi and Fiz will be on exhibit at the end of April or early May well, once Jimmi is absolutely weaned.
Get the hottest headlines from KETV NewsWatch 7