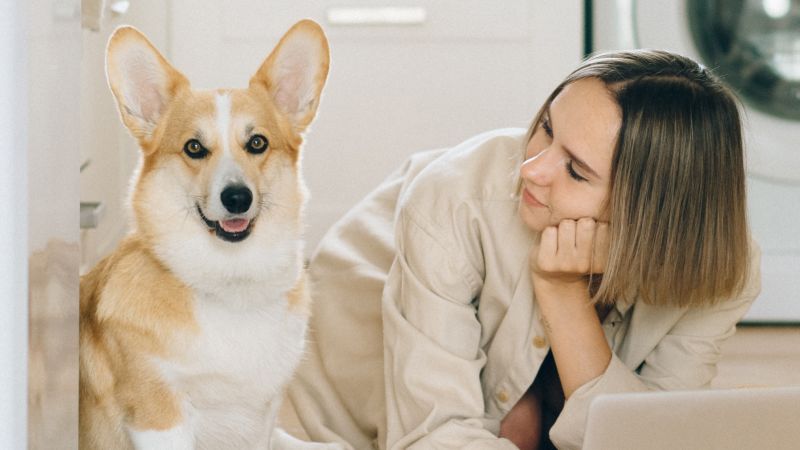 Lemonade Pet Insurance puts your pet's health first


CNN
—  
There's really never a perfect time for dealing with paperwork, but there are definitely critical moments in life when paperwork is that last thing you want to have to take care of — chief among them when a loved one is in desperate need of medical care. And that includes our furriest family members. Thanks to newer options like Lemonade, insurance processes have finally reached the 21st century, and it has never been easier to get started — even for your pet's coverage.
Lemonade makes sure your pets will get the coverage needed when you're least prepared to deal with it yourself. For the last five years, Lemonade has become one of the most loved insurance companies in the US, Germany, France and the Netherlands, because it uses mobile technology and artificial intelligence, and leverages behavioral economic theory to bring super-fast, simple and transparent insurance coverage to its clients. You can sign up in seconds, claims are often paid out in mere minutes, and the overall service experience is seamless and hassle free.
Starting with affordable rates from as little as $10 per month, Lemonade offers basic accident and illness coverage, which provides coverage for procedures, diagnostics and medications. You can add on additional packages, like the Preventative or Preventative+ plans, which help you save money on annual, routine care like flea and tick or heartworm medication, vaccinations and routine dental cleaning. You can also opt for the vet visit fees add-on, as well as the physical therapy add-on. There's also a special preventative care plan designed just for puppies and kittens under 2, which gives you double the vaccinations, microchipping and coverage for spaying or neutering. Whether it's diagnostic, a procedure or requires medication, you could be covered.
But it's not just a matter of selecting among a handful of preset packages — Lemonade offers one of the most customizable pet insurance plans on the market. Whether you're worried about being prepared for an unexpected accident or illness or want to get coverage for routine wellness, you can be sure you'll be able to tune up an insurance policy that's just right for you and your animal companion. You'll get the coverage you both need without having to pay extra for the stuff you don't.
You can even bring the price down further with some of Lemonade's many discounts, like 10% off if you bundle with an existing policy and 5% off for more than one pet or by paying annually.
And Lemonade offers all this while taking only a tiny flat fee from customer premiums — the rest is donated to a meaningful cause each customer chooses through their Giveback program. It's also the first certified B Corp insurance company, having donated over $2 million in 2021. So Lemonade is not only good for your pet, but it's good for the world, too.
Still on the fence? Lemonade has won raves from customers and on third-party sites, including 4.5 out of 5 stars on Consumer Affairs, 4.9 out of 5 stars on the App Store, 9.8 out of 10 from Pet Insurance Review and 4.2 out of 5 stars on Trustpilot.
It's never a good day when you have to take your animal friend to the vet, and it's close to impossible to put aside your worries — and their comfort — so you can deal with the paperwork and the bills. Lemonade's there to make sure you don't have to. It'll take care of all the side work so you can focus on the real work and make sure that the creatures you love get the attention and care they need.