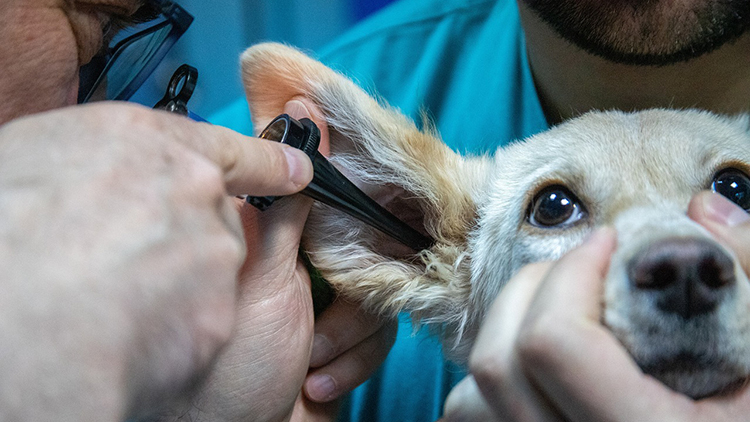 Burnout, low pay contribute to shortage of animal care professionals

Professionals who care for dogs, cats, birds and other household pets are encountering staff shortages and worker burnout as the industry is seeing an increase in pet care needs.

Indiana Veterinary Medical Association President Dr. Aaron Johnson said veterinarians encounter a high level of stress, fatigue in the workplace, and receive salaries that are lower than their counterparts who care for humans. These factors can have serious consequences.

"The suicide rate amongst veterinarians is one of the highest in the country in terms of professionals," Johnson said. "One out of six veterinarians have considered suicide. So, it's a very real issue there."

Angry clients and cyber bullying also contribute to a shortage of veterinarians and technicians. Johnson said he urges people to practice kindness to frequently overworked animal care staff.

"Some of the challenges that we're dealing with in the profession and really just trying to ask for pet owners to be patient and realize that veterinarians are working, and veterinary staff are working as hard as they absolutely can and working through lunches and long hours," Johnson said. "Exhibiting that little bit of understanding and grace I think helps with their well-being and helps them to be able to provide the best care possible."

Veterinary technicians are important to the animal care profession, but low pay and student loan debt may deter some from pursuing careers in veterinary science. But Johnson said education and training is attainable without investing in multiple years of college.

"For veterinary technicians, at least, for example, at Purdue, there's two options. There's an associate's degree, which is a two year program; and that can be done right out of high school," Johnson said. "At Purdue, you could stay on and do a bachelor's degree. Most veterinary technicians, it's a two-year program, and then they can get their credentials and practice."

Johnson said research is being done to improve the understanding of the current workforce situation and what can be done to fix these challenges.

Contact WFYI All Things Considered newscaster and reporter Terri Dee at [email protected].