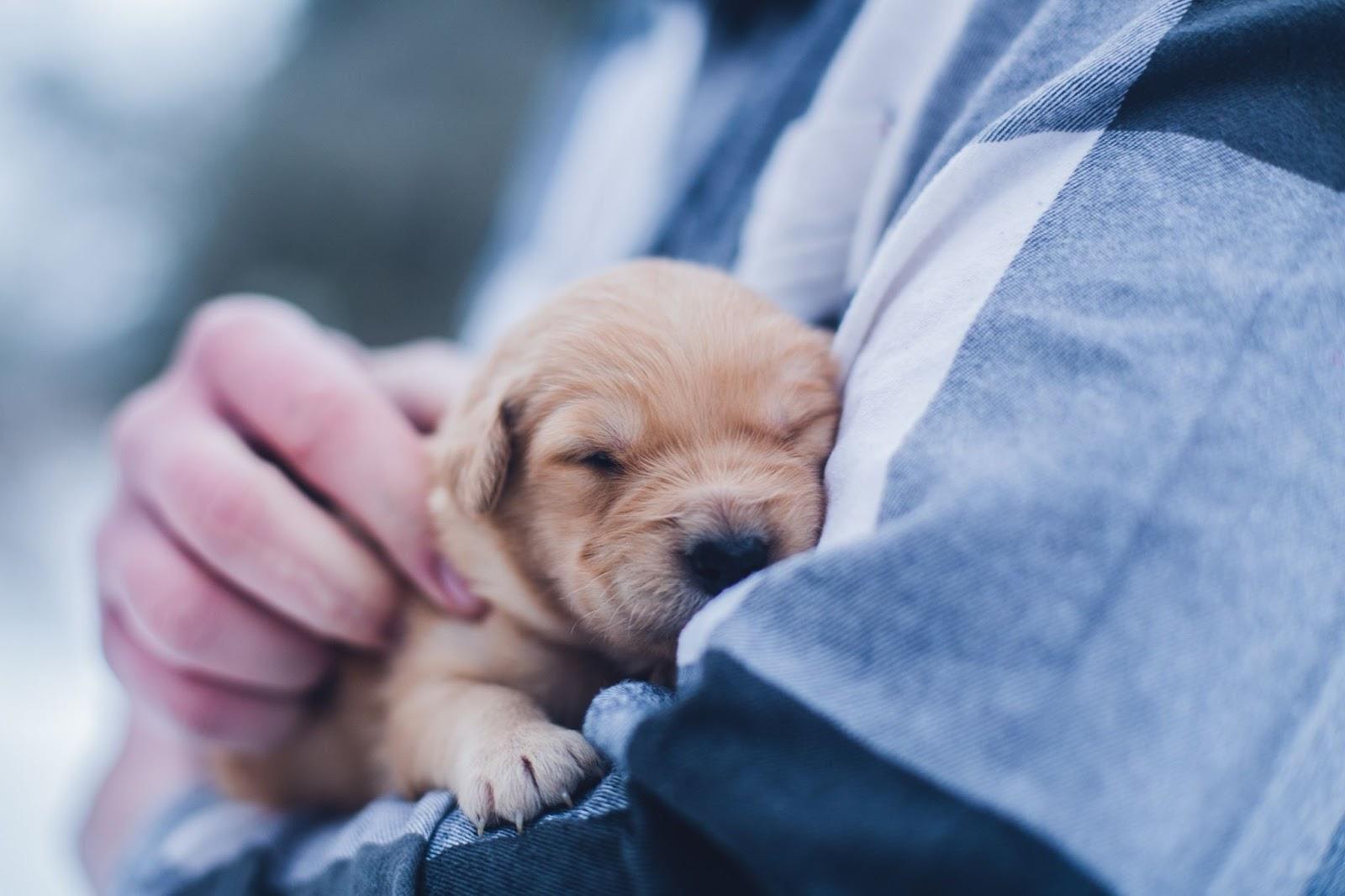 Best Pet Insurance | Top 5 Companies Providing Pet Insurance in 2022 – Blog
We love our pets like children, as every pet parent will tell you. So, it is no surprise that you will want only the best for them. Every responsible pet owner will want to give their little ones the best life possible, and that includes good quality of life and obviously frequent visits to the vet to monitor their health.
You do not want something to happen to those little bundles of joy. In fact, when it comes to pets, most feel similarly to how a parent worries for their children's health and happiness. We want to give them every possible benefit that will prolong their lives.
Although having a pet can be a rewarding experience, the cost of caring for your pet after an injury or illness can be pretty high. But, luckily, there is a solution to that. There are many pet insurance companies that help pet owners with the costs of caring for their pets.
They also offer additional benefits that ensure your pet is well cared for, so you can have peace of mind. And if you are wondering where you can find the best pet insurance, then we have you covered. Just read on, and you will have the best care for your pet in no time.
Top 5 Best Pet Insurance Companies of 2022:
#1. Eusoh – Best Overall & Editor's Pick
Overview
Eusoh started accepting "early access" memberships back in 2017 and was launched in 2018, making it a relatively new player in the pet health care industry. Eusoh is a community-based pet insurance alternative in which pet parents form clubs and finance each other's veterinary expenses directly.
Instead of paying a set fee to an insurance provider, pet owners simply pay for their community's actual cost of treatment. Eusoh does not profit from dismissing claims because it does not keep any of these funds.
Payments are not dependent on risk on this platform, as they are in standard insurance rates. They are tailored to the group's needs, which can include people you know or complete strangers. Costs are incurred in real-time and split among all group members after they are incurred, so there are monthly payment limits.
All Eusoh members must pay a $10 monthly subscription fee in addition to their contributions to other members. Eusoh's only source of revenue is the subscription fee. The company does not profit from members' deposits or shared expenditures.
Pros 
More treatments are covered than with regular insurance

Referral bonus

Transparent about their payment options

No age limit for enrollment

Avail of any veterinarian
Cons 
30-day waiting time

Non-customizable
Highlights
One of the most significant advantages of Eusoh is that there are no monthly fees, and they are not based on risk. There are no age restrictions, and owners of pets with pre-existing problems will pay the same introductory rates as regular members, assuming their selected club has agreed to cover those conditions.
It is simple to join, and there are no cumbersome policies to read through. To save money on your pet's medical treatment, simply join an existing cost-sharing club or start your own. The groups must have at least ten members to be deemed active.
Furthermore, you can join one or more groups, each of which has its own set of rules, including admitting or rejecting pre-existing conditions. Pet owners may be able to get coverage for particular conditions or breeds that they could not get with standard insurance companies.
Price 
When joining Eusoh, members must pay an initial deposit of $48. When expenses occur, portions of the deposit are pulled, and once that deposit has been utilized to fulfill group claims, members must deposit another $48.
In theory, this means you may simply pay the monthly subscription cost for several months, but you could also be obliged to pay up to $58 in any given month.
Members must also pay a $250 out-of-pocket fee for their first claim, and they are responsible for funding 20% of their healthcare costs, with the group covering the remaining 80%. The highest amount you can be reimbursed for vet costs in a single year is $8,500.
Customer Experience  
If you need to contact Eusoh, there are various options available. The most convenient method is to use webchat, which may be found on the Eusoh website. Email and phone support are also accessible, albeit the latter is only available Monday through Friday from 9:00 a.m. to 5:00 p.m. PST.
The Better Business Bureau also accredits Eusoh with an A+ rating. The company is currently available only across the U.S., but they plan to expand worldwide, as they are one of the best pet insurance companies.
⇒ Click Here to Visit the Official Website of Eusoh
#2. Healthy Paws – Best for Affordable, Basic Coverage
Overview
Healthy Paws began as a non-profit foundation and pet insurance company in 2009. The company's founders met while working at an animal shelter and decided to pursue a common goal of making veterinarian care more affordable for pet owners and rescue organizations.
Healthy Paws has only one plan available for purchase. Accidents and diseases are covered, but not wellness visits or other preventive care. Owners are also liable for paying out-of-pocket exam fees, which can quickly mount up.
While Healthy Paws may not offer the same level of customization as many of its competitors, its simplicity may appeal to individuals who do not want to deal with intricate features they will not use.
Healthy Paws is involved in a variety of charity endeavors and offers insurance plans. Every time someone gets an online quote, the company donates to its 'Every Quote Gives Hope' medical grant program. Hundreds of shelters and rescues across the country will benefit from the money.
Pros 
30-day money-back guarantee

Compares rates with competitors automatically

Fast claims processing with direct deposit

With every insurance quote, it donates to a homeless pet

Unlimited annual benefits available
Cons 
Has only a single policy

Not great for older pets

Higher premiums for certain breeds
Highlights
There is only one accident and illness plan offered by Healthy Paws, and there are no add-on options. Cancer treatments, diagnostics, surgery, hospitalization, ultrasounds, blood tests, X-rays, emergency care, specialist care, alternative treatments, and prescription medications are all covered under this pet insurance policy.
It also covers hereditary, chronic, and congenital diseases as long as your pet's symptoms appear after the policy's effective date and the 15-day waiting period has passed.
Pre-existing conditions, spaying or neutering, dental care, preventative care, elective surgeries, or hip dysplasia treatments within the first 12 months of the coverage are not covered by this pet insurance policy.
Healthy Paws has some of the most extended waiting periods compared to any pet insurer out there. Injury and illness coverage does not begin until 15 days after you begin paying premiums, so you will be on your own until that time has gone.
Price 
According to our research, monthly premiums for typical Healthy Paws coverage are roughly $30–$65 per month for dog insurance and $20–$30 per month for cat insurance. Because the only differences between Healthy Paws policies are reimbursement amounts and deductibles, the pricing ranges are rather minor.
There is only one charge for pets aged 6 and up. Because coverage is restricted to 70% reimbursement and a $500 yearly deductible, there is no option to vary your monthly rate by adjusting benefits. If you request a quote through Healthy Paws' online tool, the company will immediately compare its prices to those of numerous competitors.
Healthy Paws will notify you if the quotation you receive is much higher than equivalent coverage from another firm, giving you the option to shop around with recommended alternative providers.
Customer Experience 
Thanks to the powerful digital tools at your disposal, managing your Healthy Paws account is as simple as logging in from a phone or computer. Customer service representatives are available by phone or email six days a week during daytime hours if you require assistance.
The Better Business Bureau has given Healthy Paws an A rating. The customer reviews online are incredibly favorable for Healthy Paws, praising basically everything about them, from their customer service to the easy-to-navigate website.
⇒ Click Here to Visit the Official Website of Healthy Paws
#3. Trupanion – Best for Direct Payments to Vets
Overview
Darryl Rawlings founded Trupanion in Canada in 1999. In 2005, the company expanded to the United States and has remained a strong competitor as one of the best pet insurance companies in the market ever since.
Trupanion made strides to provide complete coverage for pets' diseases and accidents in its early days by accepting more claims, which was unusual in the pet insurance sector at the time.
Trupanion helped set the bar for other top pet insurance companies over the years by doing so. The team serves thousands of policyholders and their dogs and cats, which now numbers over 850 personnel. Trupanion is available in all 50 states, the District of Columbia, Canada, and Puerto Rico. However, depending on your region, insurance specifics and pricing will differ.
For instance, the process of acquiring a policy in Florida differs significantly from that in other states. Before checking out or beginning the enrollment process, Florida pet owners must present a current veterinary report from within the last 12 months.
Pros 
Direct payments to the veterinarians

Pay your invoice at checkout

90% coverage with all plans

Customer service 24/7

No payouts limit
Cons 
No insurance for pets over 13 years old

No discounts
Highlights 
Working with Trupanion has certain advantages, including a direct payment system with various suppliers. If your veterinarian is on board, you will just have to pay your out-of-pocket expenses at checkout, and Trupanion will take care of the rest.
This is far more reasonable than paying your vet bill in full, sending a copy to your pet insurance company, and then waiting for reimbursement. Trupanion has a five-day waiting time for injuries and a 30-day waiting period for diseases, which is slightly longer than other pet insurers.
This means you will have to wait for this amount of time after you sign up for insurance before enjoying any of the benefits. The good news is that orthopedic issues, which are subject to a six-month waiting period with many providers, are covered once the 30-day waiting period has passed.
Price 
The cost of Trupanion's accident and illness plan varies depending on where you live, the deductibles you choose, and the breed, size, and age of your pet. Fortunately, Trupanion allows policyholders to personalize their price based on the deductible they choose, which can range from $0 to $1,000.
The Recovery and Complementary Care Rider's monthly price varies depending on your pet's specifics. At the same time, the Pet Owner Assistance Package is a flat charge of $4.95 per month, independent of your pet's species, breed, or region, according to our research.
Trupanion offers two policy expansions for customers who want more coverage. Physical therapy, behavioral modification, and homeopathy are all covered under the Recovery and Complementary Care Rider. If your pet goes missing, an additional Pet Owner Assistance rider can aid with property damage liability, advertising, and awards.
Customer Experience 
Customer assistance is available via phone, email, and live chat at Trupanion. You will be able to reach someone even if you need assistance with an emergency vet visit in the middle of the night because phone lines are available 24 hours a day, seven days a week. The Trupanion website offers live chat as well.
If you get your pet from a partnering shelter or breeder or take your pet to a partnered veterinarian, you can get 30 days of complimentary Trupanion coverage. According to Trustpilot's rules, the company has a 4.5 out of 5 TrustScore based on over 3,300 ratings, putting it in the "Excellent" area.
⇒ Click Here to Visit the Official Website of Trupanion
#4. Pets Best – Best for Treatment of Mobility Issues
Overview
Dr. Jack Stephens, the veterinarian who launched the first pet insurance firm in the United States, Veterinary Pet Insurance, founded Pets Best Insurance Services in 2005. The company began selling plans to pet owners across the United States from its headquarters in Boise, Idaho but moved to Japan in 2008.
In 2011, Pets Best became the first pet insurance to offer electronic claim filing, and over the next few years, the company continued to expand, eventually reaching 100,000 covered pets. Pets Best was purchased by CareCredit, a healthcare financing platform, in 2019.
This insurance business is ideal for pet owners looking for low-cost coverage that covers a basic range of usual veterinarian expenditures.
Despite its inexpensive pricing, this insurance includes a convoluted breakdown of what ailments are and are not covered in its three tiers of service, covering anything from basic checkups to acupuncture and chiropractic care.
Accident waiting periods are also more extended than competitors, beginning at three days, while illness coverage is average at three days.
Pros 
Helpful online tools

Very low premiums

Many discounts are offered

Wellness and flat-rate accident-only plans

Veterinarian reimbursement
Cons 
The accident-only plan structure is complicated

End-of-life expenses are not covered

 
Highlights 
As many pet insurance plans do not cover all of these services, Pets Best offers service plans that cover immunizations, spay/neuter, bloodwork, heartworm preventatives, and more for an additional $16 to $26 monthly price. However, you may get many of the same services for a reduced price through Figo or Pets Assure at this pricing.
Pet owners who enroll more than one pet receive a 5% discount. If you buy a pet from a participating adoption center or animal shelter, you can receive an additional 5% special discount code.
Pets Best also has unique prices on training supplies, snacks, and other things. Pets Best allows you to submit a claim by taking a picture of your paid invoice and uploading it via the mobile app or online website, completing a few questions, and submitting it for reimbursement. You can also submit their claims form together with a copy of your paid, itemized vet invoice via email, fax, or mail.
Price 
Accident-only coverage, accident and illness coverage, and wellness benefits are all available through Pets Best. The provider's single accident-only coverage is not adjustable, though. It has a $10,000 annual maximum, a $250 deductible, and reimburses 90% of all covered services.
This low-cost policy is designed to cover the costs if something goes wrong with your pet. Pets Best offers three different accident and illness policies, each with a $5,000 yearly limit or an unlimited annual maximum.
Although age is a significant factor in determining the cost of pet insurance, Pets Best only charges age-based fees for disease coverage. Accident-only coverage is $6 per month for cats and $9 per month for dogs, regardless of age or breed.
Both cats and dogs are charged $16 per month for EssentialWellness and $26 for BestWellness for routine care. Even accident and ailment plans, which change in price as your pet gets older, are on the low end of the premium scale.
Customer Experience 
Pets Best's customer support phone line and live chat are staffed six days a week during business hours. As an insured pet parent, you will also have access to a 24-hour pet helpline staffed by veterinary specialists, where you may obtain answers to problems ranging from training to emergency care.
The Better Business Bureau has given Pets Best an A+ rating, and Demotech, a financial analysis agency, has thoroughly assessed the company and given it an A financial stability grade.
⇒ Click Here to Visit the Official Website of Pets Best
#5. ASPCA – Best for Hereditary & Congenital Conditions
Overview
ASPCA stands for the American Society for the Prevention of Cruelty to Animals and is a humane organization based in the United States. The group, which was created in 1866, is largely dedicated to animal welfare.
The ASPCA joined with Hartville Pet Insurance in 2006 to begin offering pet insurance coverage through a license arrangement. In 2017, Hartville was renamed Crum & Forster, and it now serves as the ASPCA's policy administrator. The United States Fire Insurance Company writes the plans.
Because of its affiliation with the American Society for the Prevention of Cruelty to Animals, ASPCA Pet Health Insurance is one of the most well-known pet insurance providers. For example, you can use the vet finder tool on its website or mobile app to locate local veterinarians.
And you can access dozens of resources on its website for information on different pet breeds and their typical health concerns. The ASPCA's policies offer a unique combination of full-benefit options and lower insurance limitations, allowing premiums to remain affordable.
.
Pros 
Offers insurance for cats, dogs, and horses

Provides a comparison tool

You can use any veterinarian

Covers behavioral conditions and issues

Exam fees are covered in the standard plan
Cons 
Longer wait times for customer support

No web chat option for customer support
Highlights 
The American Society for the Prevention of Cruelty to Animals (ASPCA) offers two pet health insurance plans — one that covers only accidents and the other that covers both accidents and illnesses.
Like most other corporations, it excludes pre-existing diseases, breeding or pregnancy concerns, cosmetic operations, and elective surgery. When getting a quote, you can personalize the premium by choosing reimbursement rates, annual deductibles, and annual coverage limitations.
Its Accident-Just Coverage is only for injuries resulting from an accident, such as an animal bite or foreign object ingestion. Complete Coverage, the provider's accident and illness option includes everything in the accident-only plan and most illnesses that may occur.
There are also two horse plans. Abdominal conditions and accident-related injuries are covered under Colic + Accidents. The Colic + Accidents + Illnesses plan, which is more expensive, includes treatments for diseases including cancer and inherited problems.
Price 
The ASPCA coverage is excellent for pet owners on a budget because the monthly rates are on the lower end of the scale.
Keep in mind that the ASPCA's plan benefits are less generous than those offered by rivals; for example, the cheapest policies have yearly limitations of only $3,000, while the most expensive insurance have annual limits of $10,000.
Those who only wish to spend a few dollars per month on essential protection in the event of a veterinary emergency, on the other hand, are likely to find something within their budget.
According to our research, monthly rates for typical ASPCA Pet Health plans are roughly $15–$25 per month for dogs and $10–$20 per month for cats.
Customer Experience 
There are several methods to contact the ASPCA about your pet insurance policy. Traditional methods such as phone and email are available, albeit phone support is only available during business hours. There is also a contact form for individuals who opt to download and utilize the My Pet Insurance app.
The ASPCA's policies are administered by Crum & Forster and underwritten by the United States Fire Insurance Company because the ASPCA is not an insurance company. AM Best has given the United States Fire Insurance Company an A financial stability rating, which is the third-best available.
⇒ Click Here to Visit the Official Website of ASPCA
What to Look for When Getting the Best Pet Insurance 
It can be pretty hard to find the perfect insurance company for your pet, as you want to choose a company that will fully cover them. However, many companies only offer a handful of benefits. You do not want this to happen, so you must precisely understand what they are offering.
Types of Pet Insurance Plans
Illness and Accident Coverage 
This sort of policy usually covers vet expenditures for accidents and illnesses, such as common ailments, hereditary problems, and major illnesses. Wellness exams, such as routine veterinary visits, flea and heartworm prevention, and immunizations are not covered, but you may usually purchase a wellness plan to have comprehensive coverage.
Accidents and injuries, including severe or chronic sickness, inherited conditions, diagnostic tests, surgeries, treatments, and wellness, such as routine veterinary checks and vaccines, are often covered under a "nose-to-tail" policy.
This type of policy only covers vet fees if your pet is hurt in an accident, and illness-related medical bills are not covered.
This type of plan covers wellness-related medical expenses, including routine veterinary visits, flea and heartworm prevention, and immunizations. A wellness benefit can typically be added to an accident and illness plan.
FAQs: Pet Insurance
Q1. How Exactly Does Pet Insurance Work?
The majority of pet insurance policies work on a reimbursement basis, which means that the veterinarian's office must be paid in advance. The amount of your reimbursement is determined by your deductible, reimbursement percentage, and yearly coverage maximum when you make a claim.
Reimbursements can be mailed to you in the form of a check or deposited directly into your bank account. Certain reimbursement policies will pay your veterinarian directly if your veterinarian offers payment plans. Keep in mind that many policies include an annual coverage cap, after which you will not be compensated for vet bills.
While most pet insurance companies use a reimbursement mechanism, others use discount programs to help you save money when you pay your monthly fee. To take advantage of these benefits, your veterinarian must be a discount program member.
Q2. Is Pet Insurance Expensive?
You will want to compare the insurance expense over time against the potential payouts, just like you would with any other insurance. However, unlike human health insurance, pet insurance does not have to be prohibitively expensive.
For a Chihuahua puppy, we found a pet insurance plan at Pets Best with a $5,000 maximum yearly payout. When you renew your pet insurance coverage, keep in mind that the premium you pay when your pet is a puppy or kitten will normally grow each year.
Q3. Does Pet Insurance Cover Only Dogs and Cats?
The majority of pet insurance companies only cover cats and dogs, but some do cover other animals. So, cats and dogs are not the only pets covered by pet insurance. Birds and unusual pets such as water dragons, turtles, potbellied pigs, rabbits, frogs, and hedgehogs are covered by some insurers.
Some, for example, have an avian and exotic pet health insurance plan. This plan provides coverage for issues such as upper respiratory infections, eye infections, arthritis, and internal parasites in qualifying pets.
Exotic pets are not all covered. Venomous species, endangered or threatened species, hybrids of domestic pets, species kept in flocks or on show, or any illegal creature under state or federal law will not be covered by the companies plan.
Q4. How Do Insurance Companies Find Out About Pre-Existing Conditions?
A pre-existing condition is an accident or disease that occurred before or during the waiting period for your pet insurance coverage. Before enrolling your pet in pet insurance, the insurer may request a medical examination or medical records.
Enrollment in specific programs does not require a veterinarian exam or medical records. However, any injuries or illnesses that occur prior to your registration date will not be covered.
For instance, if your dog broke a paw after tumbling down the stairs in March and you enlisted in April, the injury's medical expenses will not be covered. Some pre-existing conditions are covered by pet insurance.
Some insurance will cover pre-existing diseases that are treatable, such as ear infections. For example, if there are no symptoms for 180 days, the ASPCA's pet plan will cover curable pre-existing diseases. If the condition reappears after 180 days, it will be treated as a new problem and will be covered.
Final Thoughts
So, these are the best pet insurance companies out there that will take care of your pets. The health of our pets is incredibly important, so it is only natural that you want to get them good insurance to make sure that they are fully covered, be it in an emergency or just regular checkups to make sure they are in good health.
As you can see, good insurance means you will not have to worry about your pet and where you will get the money to fix their potential health issues. Your insurance company will take care of your pet and make sure they get the best possible assistance. That is why we recommend going for companies like Eusoh or Healthy Paws for their excellent policies as well as services.
A healthy pet is a happy pet. What more could you, as a responsible and caring pet parent, want besides peace of mind about your pet's wellness?