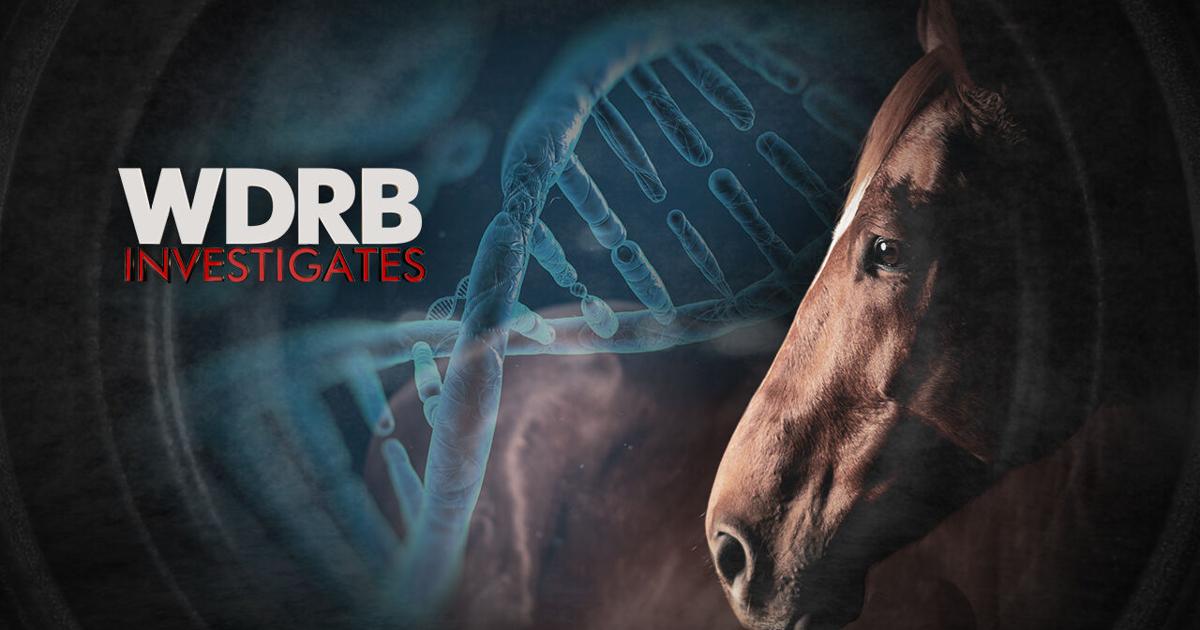 As industry reaches 'breaking point,' esteemed vet says analysis of horse deaths doesn't point to inbreeding | WDRB Investigates
PARIS, Ky. (WDRB) — Twelve reported horse deaths in one month forced Churchill Downs to stop racing at the historic track, but industry leaders still haven't pinpointed a cause.
Like any professional sport, the horse industry is no stranger to injuries. But horses are unique in that any injury could be a death sentence.
"People get hurt in the games all the time," said Walker Hancock, president of Claiborne Farm in Paris, a fifth-generation horsemen and the fourth generation to run the farm.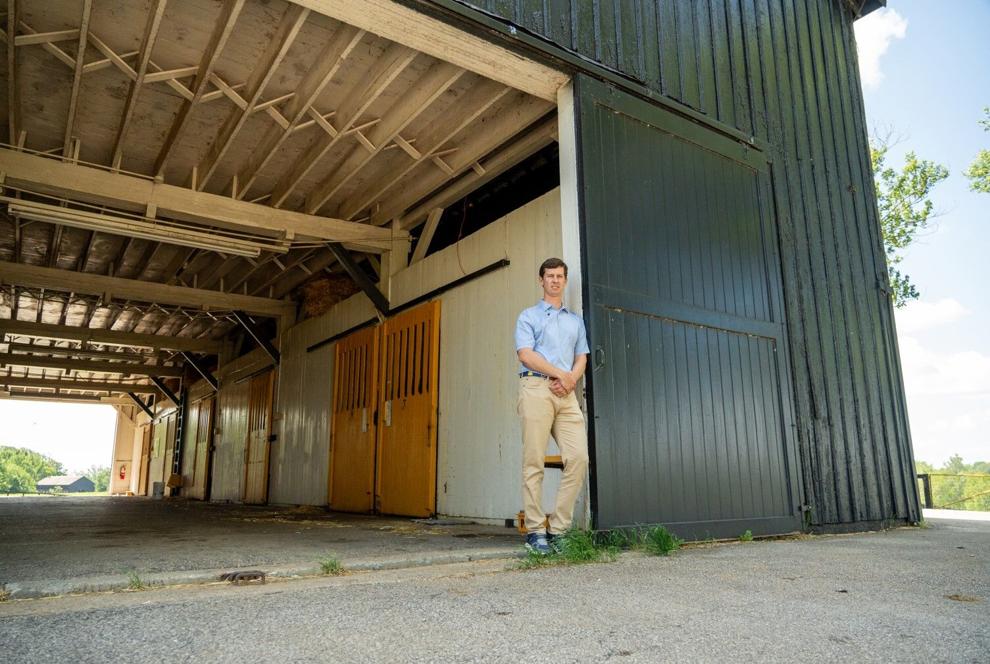 "The thing is, they can rest — horses can't — and rehab properly. Horses can't."
It's Hancock's job to find the perfect match for his mares and stallions, hoping to cross the right bloodlines.
"It really is a kind of a gigantic puzzle," he said. "You kind of sort the pieces together and hope you get a nice product."
From April 27 to May 27, 10 racehorses at Churchill got hurt, forcing veterinarians to euthanize them. Two other horses "collapsed and died" with seemingly no explanation, according to their trainer, Saffie Joseph Jr.
Below is a list of the horses who died during the spring meet:
April 27: Wild on Ice, "injured, euthanized"
April 29: Code of Kings, "flipped multiple times (in paddock), broke neck"
April 29: Parents Pride, "collapsed and died"
May 2: Take Charge Briana, "fell; euthanized"
May 2: Chasing Artie, "collapsed and died"
May 6: Chloe's Dream, "went wrong; fractured knee"
May 6: Freezing Point, "went wrong; multiple fractures"
May 13: Bosque Redondo, "injured, vanned off, euthanized"
May 14: Rio Moon, "leg fracture; euthanized on track"
May 20: Swanson Lake, "injured, vanned off, euthanized"
May 26: Lost in Limbo, "injured, vanned off, euthanized"
May 27: Kimberley Dream, "ligament rupture to front leg, euthanized"
From its inception, horse racing has been all about pedigree. Horse owners mix and match prestigious bloodlines, searching for the magic combination of speed and stamina that would translate to glory on the track and, particularly in recent decades, generational wealth.
With that search came inbreeding, and many have asked if the bloodline that made those horses fast is the same one that led to an uptick in deaths.
The pedigree charts above show the bloodlines of each of the horses who died during the 2023 spring meet at Churchill Downs. The colors on the…
"Inbreeding is when you double up on a sire line — or a certain sire itself — usually going back at least three generations," Hancock said. "Some people have some philosophies that you need to have inbreeding to make a superior racehorse."
For example, Mage, winner of the 149th Kentucky Derby, was inbred twice in the first four generations with Danzig and Mr. Prospector showing up in both his dam and his sire's bloodlines. And each of the 12 horses that died were inbred at least once in the last five generations.
Hancock said some inbreeding really isn't a problem at Claiborne, but he always looks out for signs of passing on defects.
"I think some of the part of the reason where we have the problems we do is because people disregard soundness when they're looking at potential offspring and meetings," Hancock said. "And I think you always have to keep that in the forefront of your mind. If we maybe focus on durability and soundness as opposed to just speed or best looking individuals, I think it would really help out our breed."
Dr. Larry Bramlage, who has practiced solely on thoroughbred race horses for the last 20 years, said the first thing that would indicate too much inbreeding would be infertility issues.
"You don't want to get too close," said Bramlage, who currently practices as an orthopedic surgeon at Rood and Riddle Equine Hospital in Lexington. "Principles of genetic safety (say) it should stay diversified. You get healthier horses."
Bramlage also serves on the Jockey Club's Thoroughbred Safety Committee, which analyzed the potential impact of inbreeding on the 12 deaths at Churchill Downs. The committee said there are two stats that can tell if the horse industry is still healthy: how many horses that are born end up fit to race and what percentage of horses are still racing at 5 years old or older.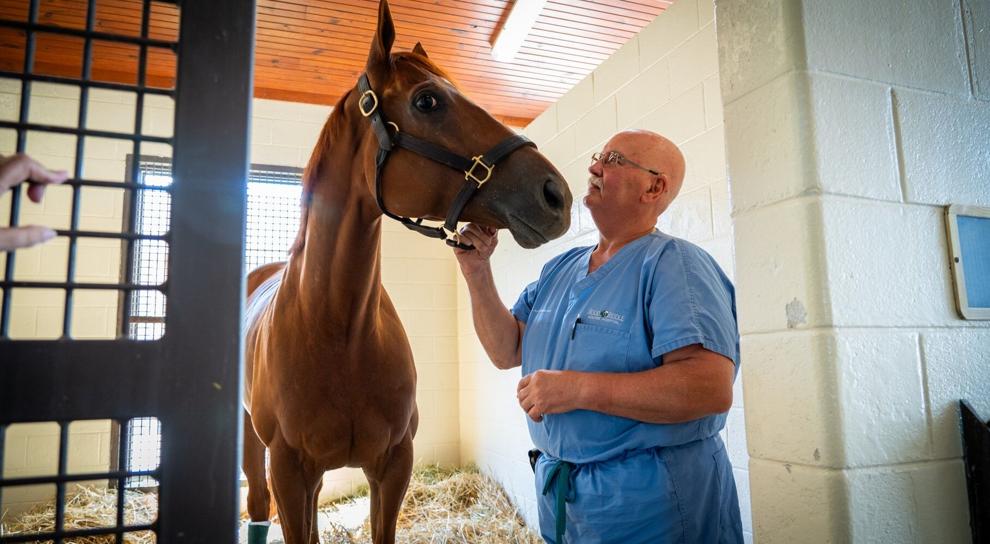 "If either one of those went down, it's an indication that something was not as durable in the breed," Bramlage said. "There has been no change in either of those statistics since 1950."
And that tells Bramlage there's no evidence that inbreeding is a problem with soundness. Still, groups like Animal Wellness Action are putting the pressure on to find solutions. Joseph Grove, the group's public relations director, said he believes inbreeding needs to be carefully considered.
"Of course we're gonna breed for speed, right? And that's understandable," Grove said. "We just have to make sure that we're not casting along traits that are disadvantageous to the horse in the long run."
He and others believe inbreeding leads to bones that aren't as dense as they once were. 
"It simply cannot withstand a lot of the pressure modern racing," he said.
Grove said the goal should be zero deaths, something Bramlage and Hancock said is unlikely to ever happen.
Regardless, Hancock said the industry is facing a pivotal moment.
"I feel like we're at an inflection point in our history," he said. "We really need things to go the right way and the sport to improve, frankly. (It's a) breaking point, for sure."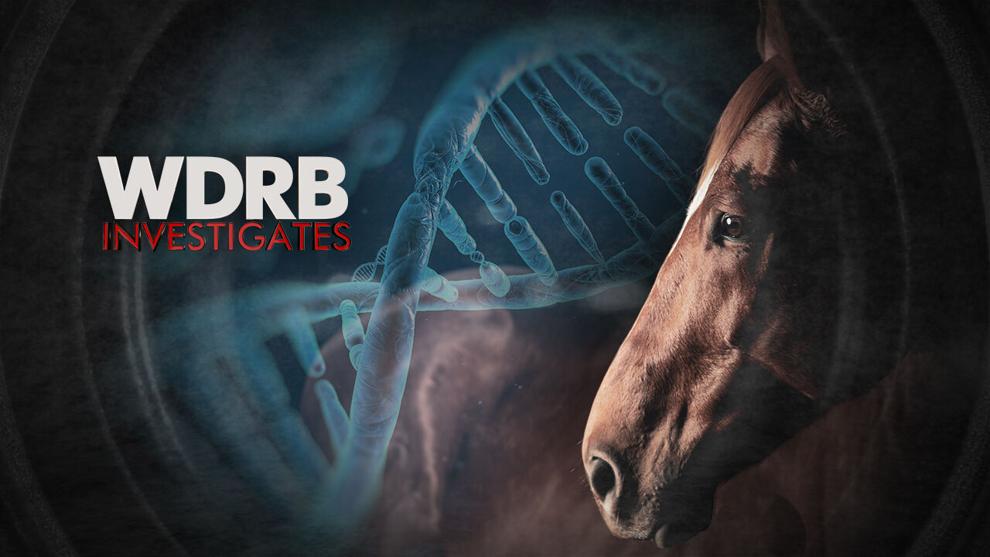 Related Stories:
Copyright 2023 WDRB Media. All Rights Reserved.