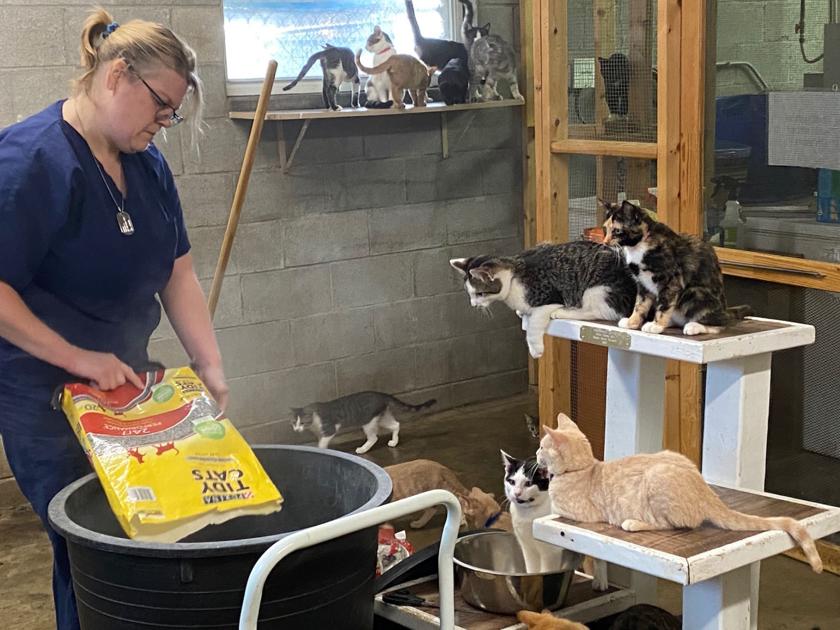 Animal shelter workers | | kpcnews.com
People who work in our nation's animal shelters deserve our recognition and our praise due to the long hours and tireless work required to care for our neighborhood animals.
Since 1996, The Humane Society of the United States has celebrated National Animal Shelter Appreciation Week each year during the first full week of November. You don't have to wait until November, however, to show your appreciation for the hard-working animal shelter paid and volunteer staff in your area.
Here is a brief breakdown of the history of animal shelters, according to the advocacy group Save Our Shelter:
1824: The Society for the Prevention of Cruelty to Animals is formed in Britain.
1866: The SPCA makes its way to the U.S. with Henry Bergh forming the American Society for the Prevention of Cruelty to Animals.
1869: The first official animal shelter in the country is formed by the Women's SPCA of Pennsylvania.
1877: The American Humane Association is formed.
1954: The Humane Society of the United States is formed.
1960s and 1970s: Private animal shelters are formed in addition to the municipal ones.
What they do
Here are some general job descriptions handled by animal shelter workers:
• Performing animal care duties such as preparing food, feeding, walking and providing water.
• Cleaning and disinfecting kennels and cat cages.
• Washing litter and food pans.
• Sweeping and mopping floors.
• Monitoring sick, quarantined and injured animals.
• Assisting the veterinarian or staff with vaccinations and minor medical treatments.
• Keeping a record on the disposition of animals.
• Performing a daily count of animals.
• Interacting with the public, volunteers and donors.
Show Appreciation
There are many acts of kindness you can show toward your local animal shelter this year. Here are a couple of ideas:
Adopt a pet. One of the best ways to show appreciation for animal shelter workers is to adopt a pet from their organization. Animal shelter workers spend long hours caring for animals, and their goal is to find forever homes for their furry friends. By adopting a pet, you are validating their efforts and helping them find room for more rescues.
Keep giving. Especially during the pandemic where fundraising events have been canceled, many animal shelters are struggling financially. Donating to your local shelter is as simple as writing a check and dropping it in the mail, and your generosity will go a long way to helping the shelter remain open to serve the community.

https://www.kpcnews.com/article_c7c03a66-a2b2-5be7-9d29-83a755bc9469.html