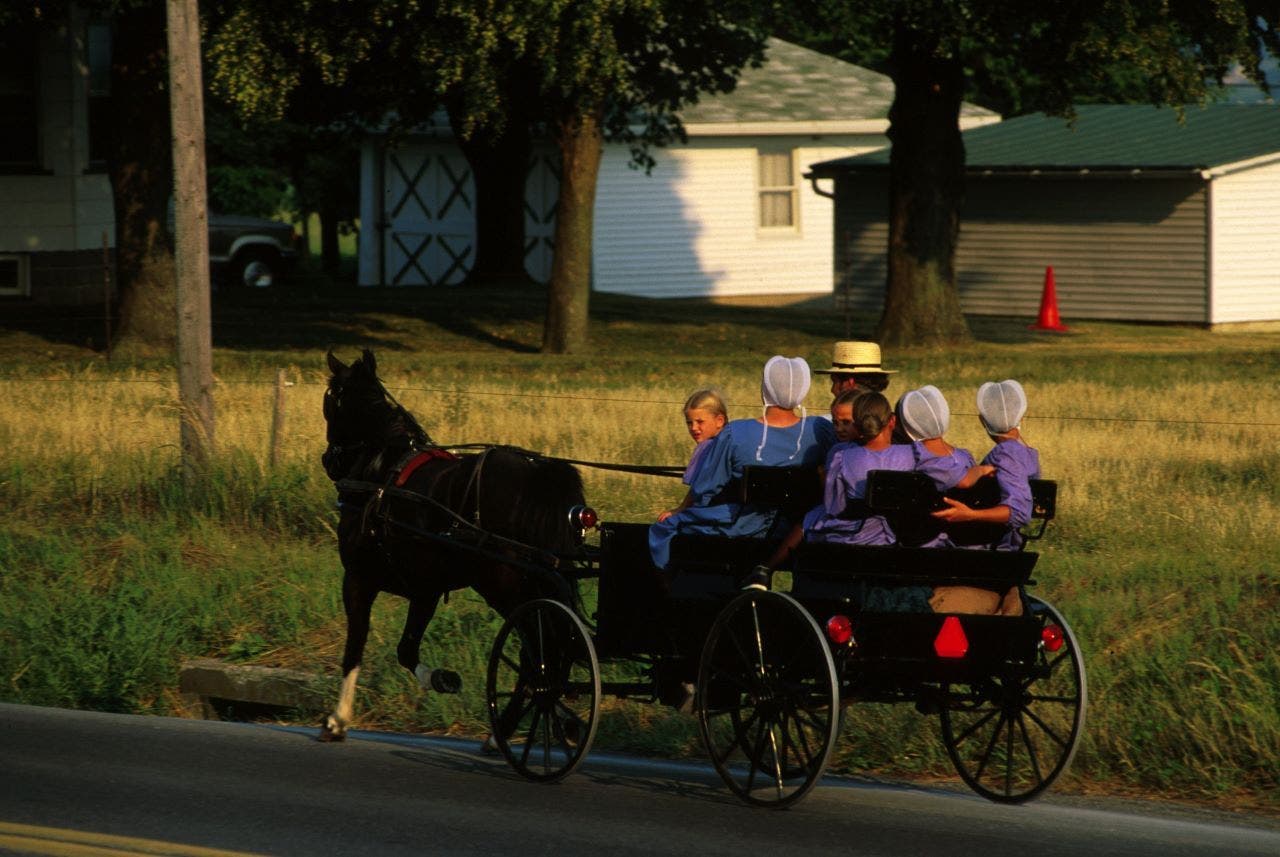 Alleged drunk driver slams into horse-drawn buggy, seriously injuring three Amish children
An alleged drunk driver plowed into a horse-drawn buggy in central New York, leaving an Amish family of five seriously injured after they were sent flying from the impact, police said.
All five family members were hospitalized – including three young children – after a man driving a pickup truck slammed into their buggy around 9 p.m. Saturday in Trenton, New York State Police said in a press release.
Father Andy Swartzentruber, 26, was operating the buggy at the time and was transported to nearby St. Elizabeth's Hospital for non-life-threatening injuries while three young children suffered injuries that were more serious.
Clara Swartzentruber, 2, was semi-conscious when police arrived and she was airlifted to the hospital with a fractured skull and broken leg. She is listed in critical condition.
OHIO DEPUTY ENCOUNTERS 'DRUNK AMISH GUY' SLUMPED OVER IN MOVING BUGGY: 'THE HORSE KNOWS HOW TO GET HOME'
Three-year-old Paul Swartzentruber suffered a minor head laceration and 4-month old Sara Swartzentruber suffered a facial laceration. Both were transported to the hospital.
Mattie Swartzentruber, 25, suffered a leg injury in the crash and was also hospitalized.
The condition of the horse is unclear and New York State Police did not immediately respond to a request for comment.  
LIFETIME MOVIE 'AN AMISH SIN' AIMS TO SHED LIGHT ON CHILD SEXUAL ABUSE VICTIMS: 'THERE'S ALWAYS HOPE'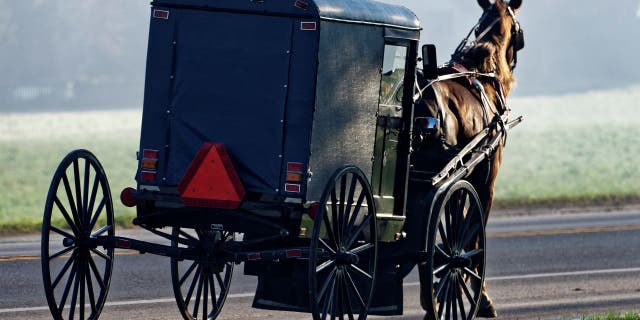 Douglas N. Clark, the 58-year-old driver of the 2015 Ford pickup from Barneveld, is alleged to have left the scene at first but then returned at a later time.
Clark, who police say had a blood alcohol level of .21%, was arrested for aggravated DWI, leaving the scene of a personal injury accident, failure to exercise due care, leaving the scene of an accident involving an animal, and following too closely. 
CLICK HERE TO GET THE FOX NEWS APP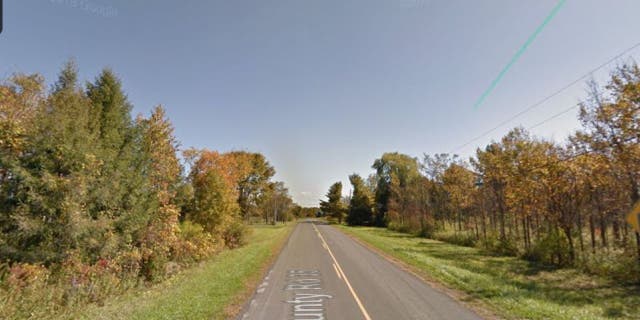 New York State Police said Clark was issued appearance tickets and is scheduled to appear in court on Feb. 27.