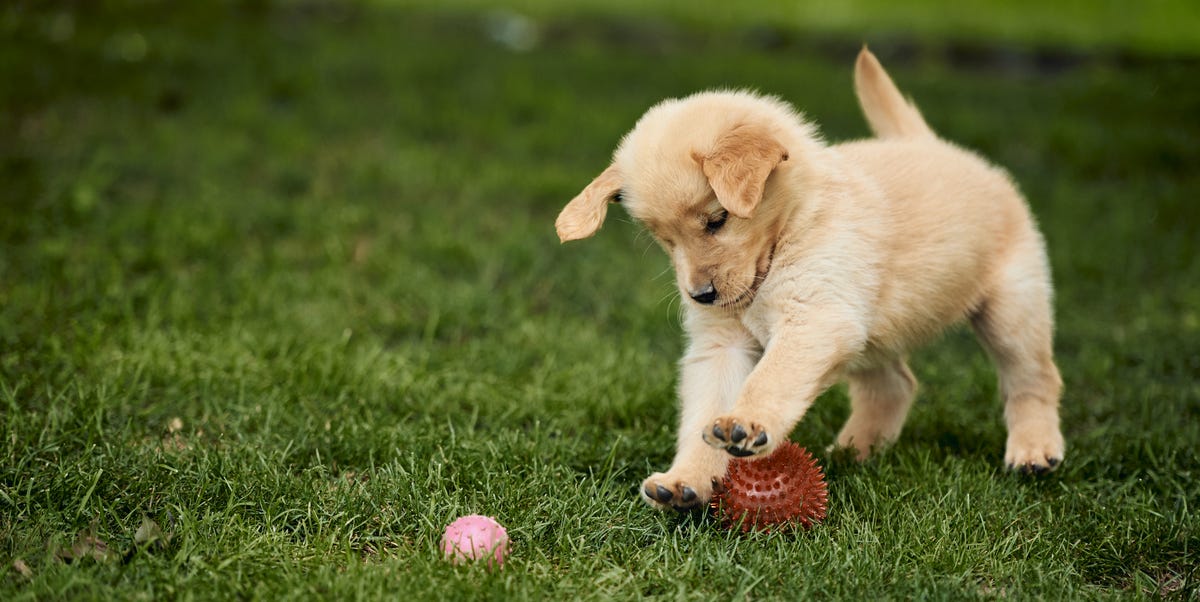 5 Common Puppy Problems and How to Solve Them
Brandon MarshGetty Images
Puppies put everyone in a good mood, but they are not always easy to take care of. From training techniques to puppy-proofing the house, it is important to ask all the right questions before you consider rehoming a pup.
To make your life easier, money.co.uk has revealed the biggest puppy problems for Brits by analysing search volumes in the UK — and provided helpful tips for each query.
"The sheer number of average online searches every year indicates that we want what's best for our furry friends, as well as ensuring an easier transition into their new home," says Salman Haqqi, pet insurance expert at money.co.uk.
"Many people forget the importance of taking the correct precautions, especially with older dogs and younger children at home, so it's best to introduce everybody slowly and in a safe manner."
Take a look at the most-asked puppy questions, along with how you can solve them…
1. How to stop a puppy from biting (176,100)
Teaching your puppy not to bite is hard, and with over 170,000 annual searches, it seems Brits need a little more help.
"To help train your puppy to stop biting, you can ignore the puppy or walk away as the more you respond (even by telling them off) the more they'll think it's a game," say the experts at money.co.uk. "When they do back off, reward them."
2. How to toilet train a puppy (67,400)
Toilet training an excitable puppy can be a challenge. According to the experts, one of the ways you can train them like a pro is by agreeing on a command at home so that your puppy associates the term with going to the toilet.
Money.co.uk add: "Adding newspapers they've already soiled to their toilet area can also help navigate them to their next toilet break adventure."
3. When can puppies go outside? (63,000)
Are you wondering when your puppy can head outside to public places, such as dog parks? Well, according to the experts, owners should wait until two weeks after your puppy has had their second vaccination.
4. When do puppies open their eyes? (59,200)
Puppies are born with their eyes closed and gradually open their eyes between 10 and 14 days old. It depends on the individual puppy, of course, so sometimes puppies may open their eyes a day or two earlier or later than that.
5. How to train a puppy? (55,400)
"Training a puppy has never been easier with the vast amount of information on the internet," explain Money.co.uk. "You can browse YouTube videos or buy a puppy training book for specific training. Likewise, check your local area for any puppy training classes as this will also encourage the dog to socialise."
Follow Country Living on Instagram.
This content is created and maintained by a third party, and imported onto this page to help users provide their email addresses. You may be able to find more information about this and similar content at piano.io